PGE Newsletter - April/May - "Going Green" - Click here to read our current newsletter.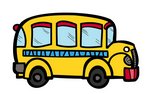 PGE Energy Bus
Pomaria-Garmany Elementary School is "GOING GREEN" by saving the paper we use for our school newsletter.
See the "Pomaria-Garmany Post" below for news and updates from our school.
Please share to spread the word.