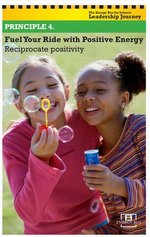 Fuel Your Ride with Positive Energy
Energy Bus Principle #4 is "Fuel Your Ride with Positive Energy"
This month students will focus on revealing ways to become a more positive person while learning how your behavior can impact everyone in the learning community.
You can help by having conversation with your child(ren) at home. This Holiday Season, make a list of all the positive things you have going on in your home. Take some quiet time to think of the most positive person you know- list their qualities and share with each other the attributes these positive people have/do.